Persons in charge
Mireille Viguier (Filière scientifique) – Eric Tartour (Filière Santé) 
Presentation
By choosing the Immunology and Immunopathologies track, you will specialize in the study of the immune response in normal and pathological situations such as infections, cancer and autoimmune or inflammatory diseases.
Objectives
The Immunology and ImmunoPathologies course of the BMC master's degree is a training through and to research integrating the acquisition of the most advanced fundamental, clinical, applied and technological knowledge in the field. It aims at designing and conducting an experimental research project (masterials) and a critical analysis of concepts and observations (dialogues in immunology and seminars). These skills are practiced in a professional environment during the 6-month internship in an experimental research laboratory.
To master the functioning of the immune system during the development of the individual or during pathological situations. Know the recent advances in immunotherapy.

To know and implement the classic and most advanced technologies in the field of immunology.

To deepen the knowledge and skills adapted to the research project through complementary training, including experimental workshops and the most specialized theoretical training.

To contribute to the realization of a fundamental research program with a written report and oral presentation with critical analysis.
For whom ?
Bac +4
Holders of : Master M1 BMC or equivalent or research background in health studies immunology, with a solid basic training in immunology.
Capacity
37 students
Initial or continuing education
And after ?
Success rate: 100% M2 success rate
Targeted training: 67% go on to a doctorate and more than 20% return to medical school before a doctorate of science.
Insertion rate: 100% have a doctoral or fixed-term contract to carry out their doctoral project. Medical students resume their studies and do a doctorate after the internship. Less than 10% have another activity.
Prerequisite
Equivalent of 9 ECTS in the immunology course at M1 level.
Good to very good level in immunology.
Clearly identified professional project in line with the training. 
French level C1 or equivalent. Good mastery of scientific English required.
Laboratory internships are a bonus.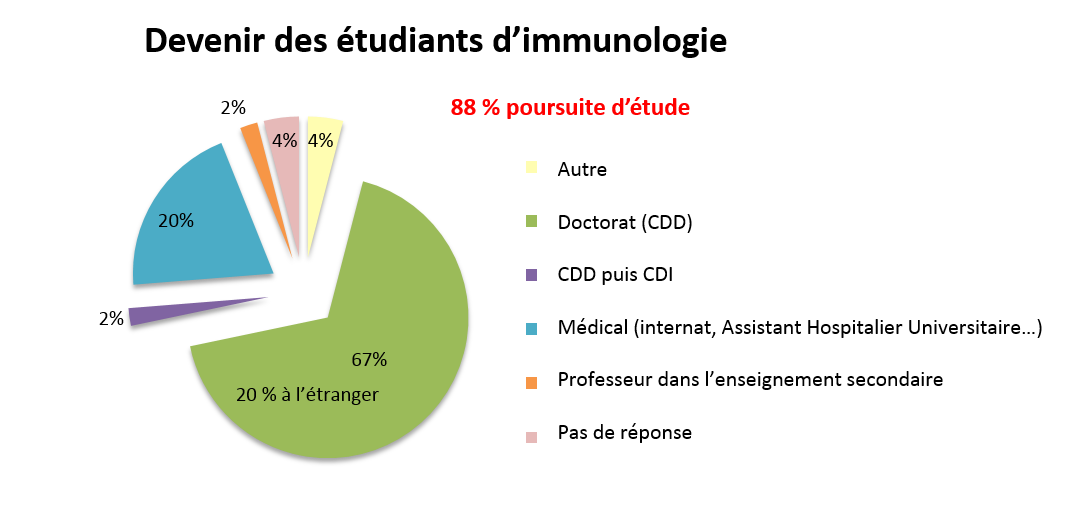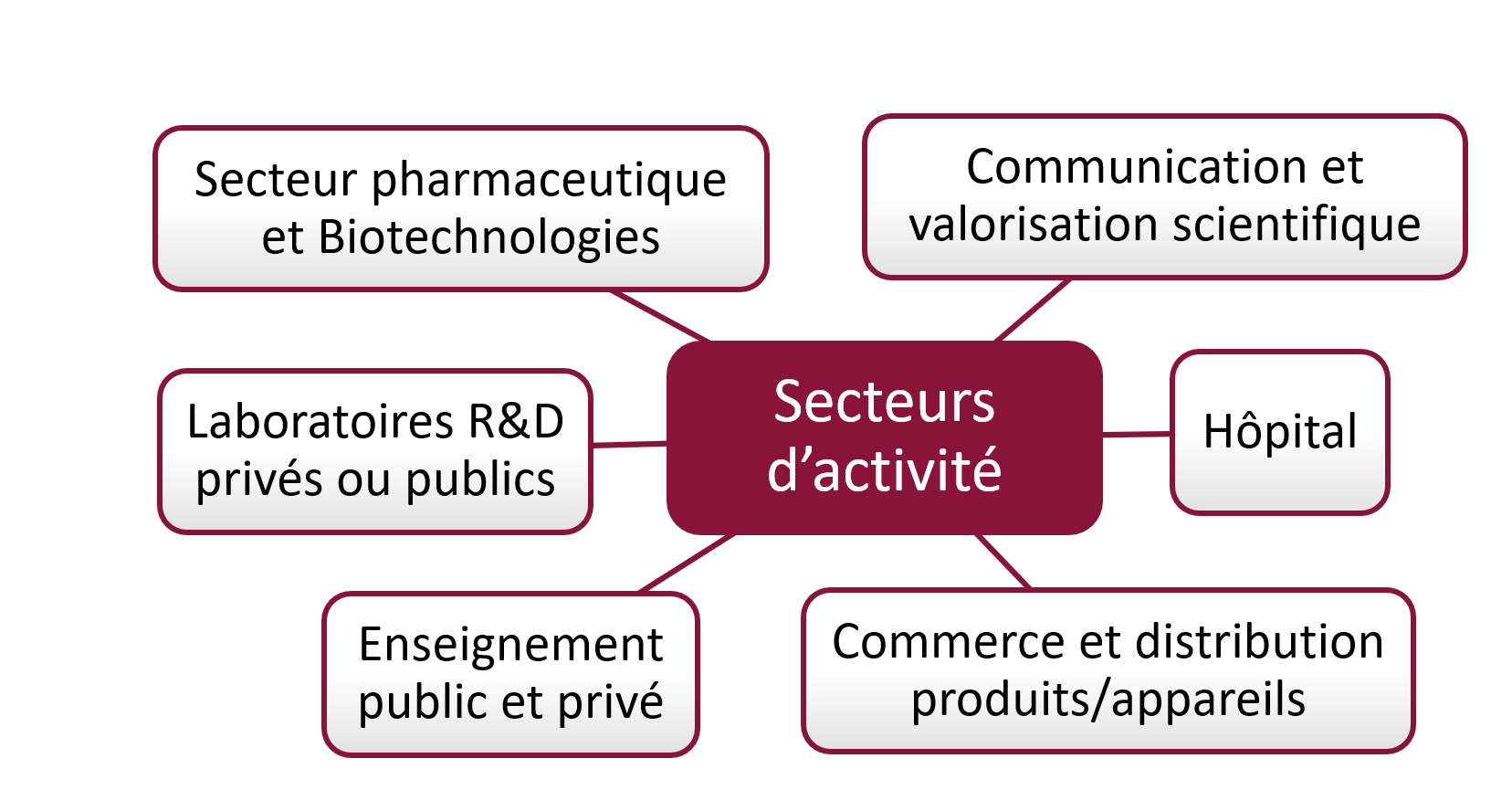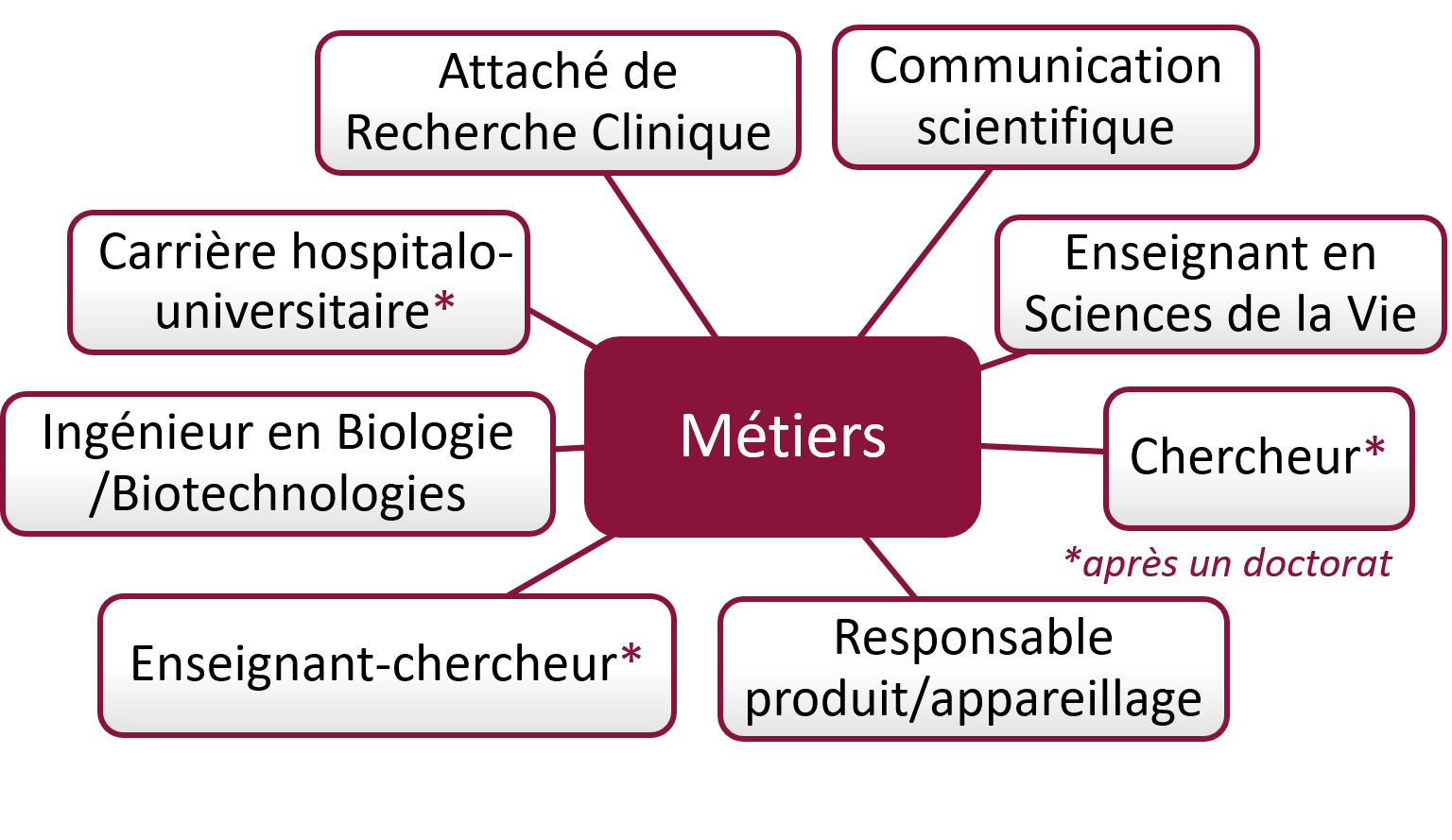 Targeted skills
Disciplinary
To participate in the conception, realization, diffusion and valorization of a research project in immunology

To master and use the experimental protocols of the field
Personal
To master the techniques of written and oral expression

Knowing how to convince and defend a project

To know how to synthesize data and knowledge

Knowing how to organize, exercise rigor and method

Work in teams, in networks and autonomously

Working in English
Pre-professional
To design and implement a research and development program with associated timelines and budgets

To develop systems of hypotheses and associated experimental designs

To collect and analyze multiple data sets

To produce, research and process oral and written communication documents, interpret and teach them

To apply good laboratory practices and ethics in the field