Persons in charge
Isabelle Martin-Verstraete – Xavier Nassif

Presentation
The Microbiology track of the IMVI Master's degree is a training of excellence in research that aims to acquire the concepts, approaches and technologies of modern microbiology. Priority is given to integrated approaches, aiming to understand the physiology of microorganisms from fundamental molecular aspects to global and evolutionary biology and to study their functioning in their natural environment and their impact on ecosystems.
The M2 BMC Microbiology track offers three tracks:
In partnership with Sorbonne University and the Institut Pasteur.
Objectives
The training aims to :

Mastering cutting-edge technologies in microbiology: functional, comparative and structural genomics, systems and synthetic biology
Study biodiversity, evolution, regulation, host-pathogen relationships and adaptive mechanisms in microorganisms
Study antibiotic resistance and antimicrobial control methods
For Whom ?
Bac +4
Capacity
20 students
Initial or continuing education
And after
Insertion rate > à 95 % at two years, mostly in thesis (> 55%), medical internship or on fixed-term contract
Prerequisite
Good to very good level in Microbiology.
For students outside the health sector, 9 ECTS in microbiology or equivalent. For students in the health sector, research courses in Microbiology or equivalent.
Clearly identified professional project in line with the training. Doctorate or research/development engineer.
French level C1 or equivalent. A good level of English (read and written) is required.
Internships or professional experience are required. Internships in laboratories are a bonus.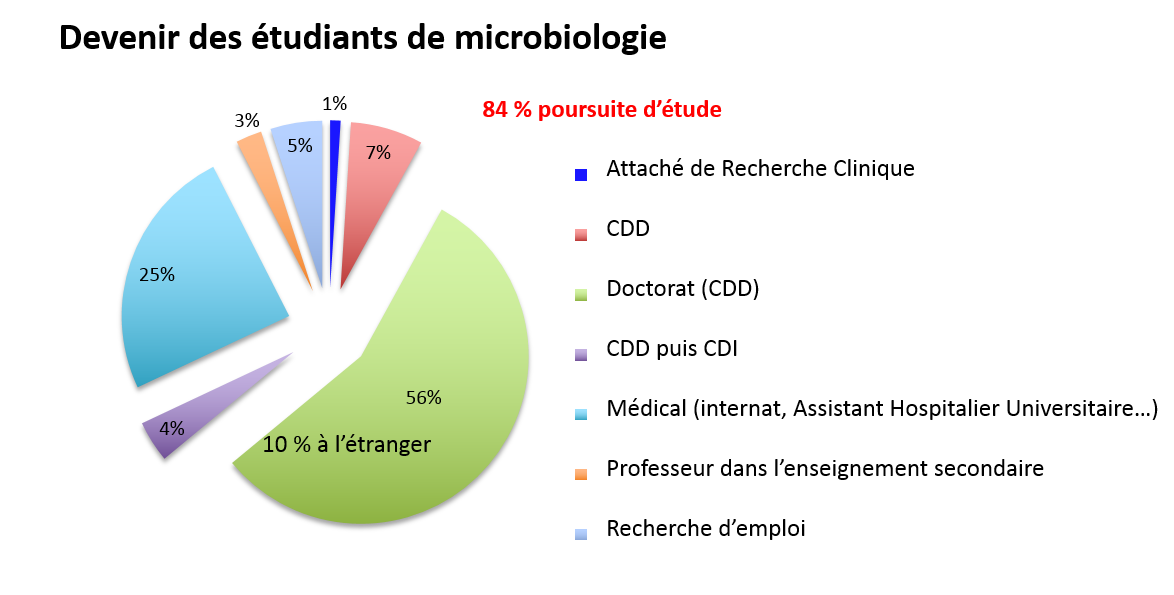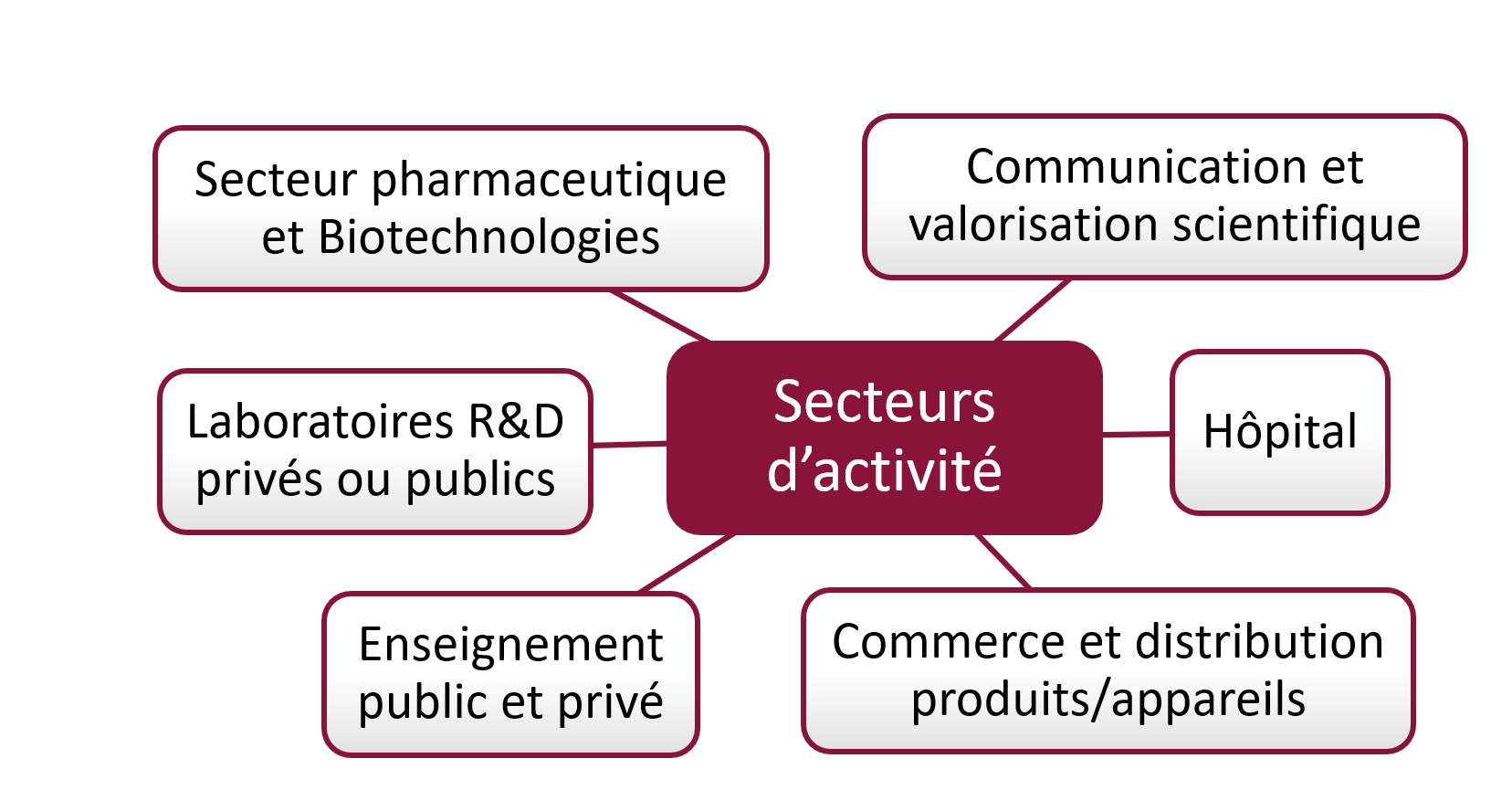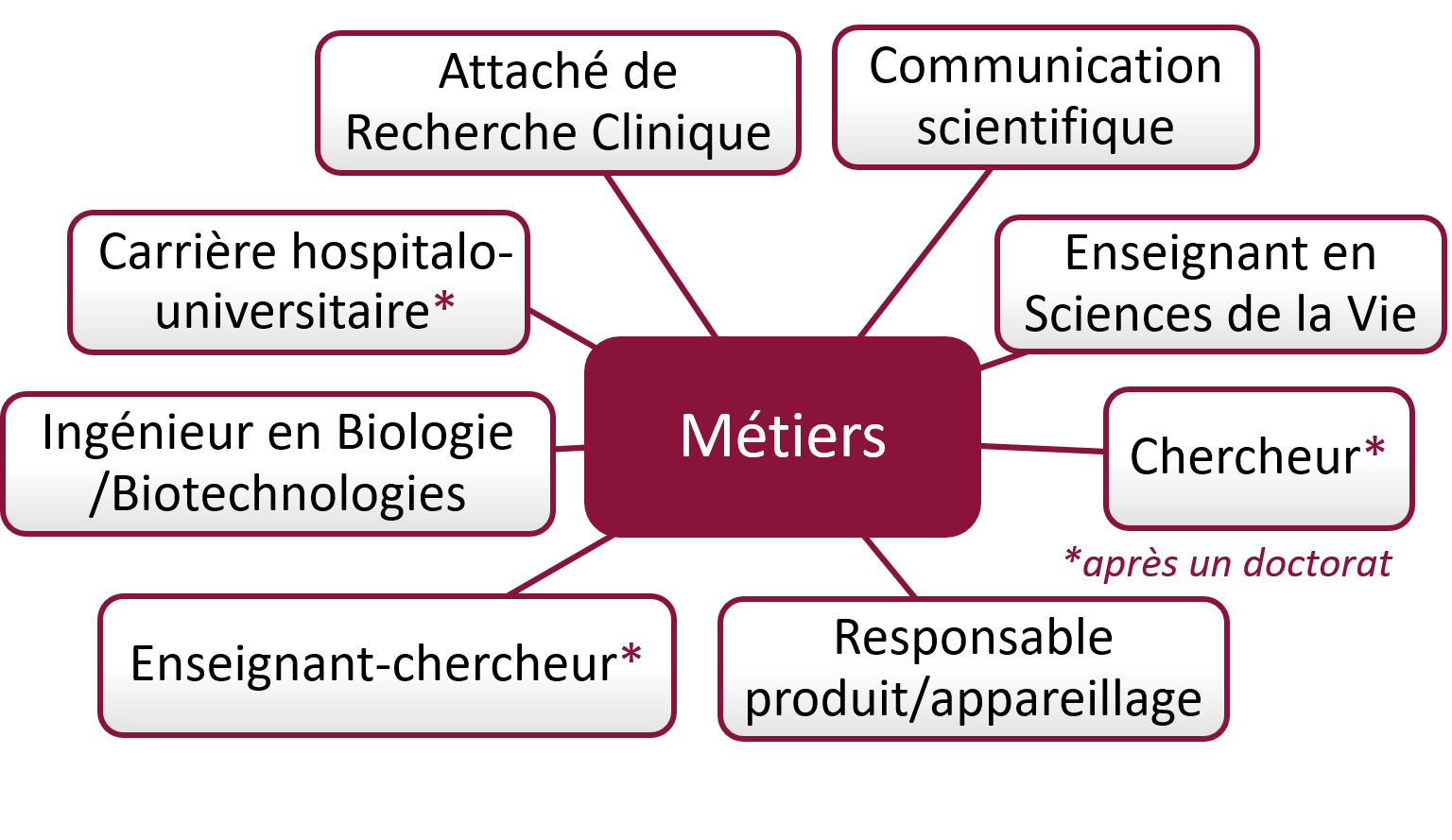 Targeted skills
Ability to design and implement an experimental approach, develop hypotheses and associated experimental schemes

Ability to collect multiple data, carry out their analysis and master bioinformatics tools

Sense of organization and rigor

Mastery of bibliographic resources

Knowledge and respect of regulations (biosafety, biosecurity, ethics)

Develop critical analysis and synthesis skills in writing and speaking

Learn to work in English, in a team or independently

Prepare students for the relative conceptual and experimental autonomy necessary for the preparation of a thesis

Ability to manage projects

To train students in research in the health sector (physicians/pharmacists)

To prepare students for careers in research and development in microbiology and microbial biotechnology