Persons in charge
Annick Mejean – Aurore Vidy
Objectives
To appreciate the recent contributions of genomics and multi-scale analysis tools allowing the study of microorganisms (viruses, bacteria, eukaryotic microorganisms) interacting with other biological systems, in order to better understand and control the consequences of these interactions.

To understand the approaches allowing the efficient manipulation of microorganism genomes in order to build synthetic biological systems with new functions or allowing the bioproduction of molecules of interest.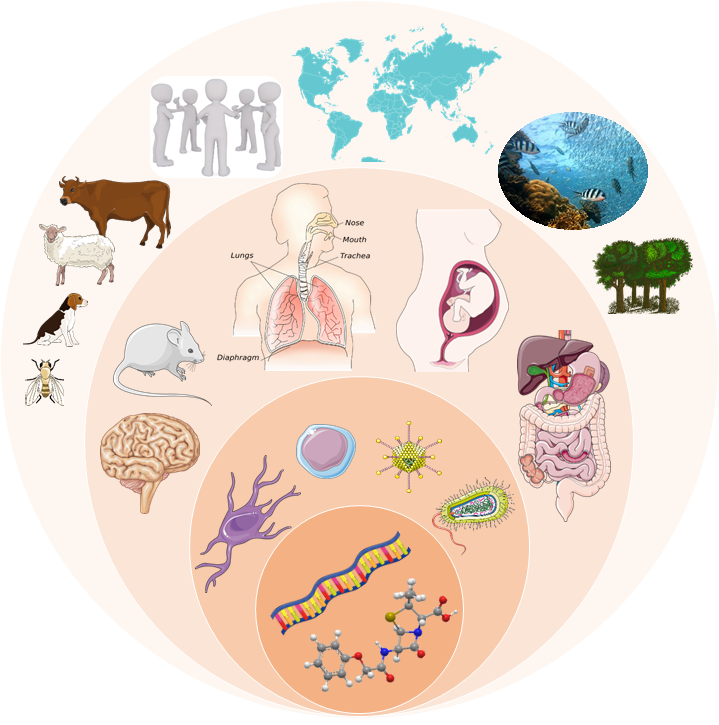 Lectures 16h
Use of targeted and large-scale analytical methods for microbiology or integrative virology studies

Multi-scale regulation, integrative physiology and systems biology

Synthetic biology and bioproduction strategies in prokaryotic and eukaryotic microorganisms and viruses

Presentation of iGem challenges
Tutorial works 8h
Microproject of synthetic and/or integrative microbiology (bacteriology, eukaryotic microbiology or virology)
Personal group work: critical analysis of the project, free choice of an original approach to the theme, methodology, bibliography, reflection on perspectives

Oral presentation, with support (slide show), of the analysis of the project studied (state of the art, objectives, implementation, conclusion, possible applications of the project)

Examples of student group presentations for oral presentations: microbiology presentation and virology presentation.
Targeted skill
To acquire the main principles of manipulation of viral, bacterial or other microorganism genomes for :

Protein production

obtaining new metabolic functions

vaccine, therapeutic or oncolytic applications

Concepts of multi-scale analysis of systems of infection/proliferation of microorganisms (viruses, bacteria, eukaryotic microorganisms)